It's not all smiles on The X Factor set!

Life & Style has learned that judges Britney Spears , 30, and Demi Lovato , 20, and co-host Khloé Kardashian , 28, are not meeting eye-to-eye on the Fox series.

"Britney thinks she's a much bigger star than Khloé or Demi," a behind-the-scenes insider reveals to Life & Style . "She won't talk to either of them."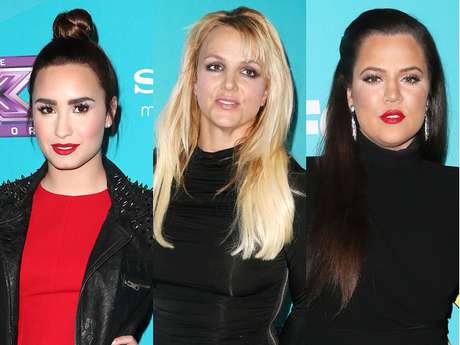 And it's Khloé that's really got underneath Britney's skin.

"When Khloé is on camera, Britney seems totally annoyed," the insider shares. "She rolls her eyes and looks at the audience, then at her nails, then at the floor."
In fact, the "Womanizer" singer, who's been described by Khloé and Demi on air as the "resident diva" and the "queen," admits to Life & Style that there's "a lot of competition going on" between the mentors.
And the show's creator and judge, Simon Cowell , can't get enough of the tension.
"Simon would love a catfight," an executive, who works on the show, tells Life & Style . "Right now, I'm sure he's masterminding a way for all three girls to have a massive fight on camera."

Will the show's three leading ladies be able to work together for the rest of the season, or is a meltdown bound to happen sooner than we think? We'll just have to wait and see as the show unfolds!

For more on the X Factor drama, pick up the new issue of Life & Style , on newsstands today!

Exclusive from Life & Style Magazine - All rights reserved.