Don't miss this chance to win a double pass for the Los Angeles red carpet premiere of the highly anticipated film 'Trouble With The Curve' on Wednesday, September 19th, 2012, at Regal Village Westwood Theatre!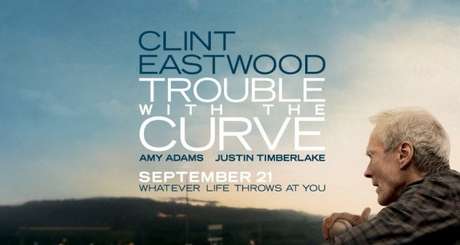 Follow us on Facebook and/or Twitter
Here's what you could win:
Two Grand Prize Winners will receive
- 1 (Admit Two) Trouble With The Curve red carpet premiere pass
- 1 Trouble With The Curve bus shelter
- 1 Trouble With The Curve poly microfiber jacket
Three Runner Ups will receive
- 1 Trouble With The Curve one sheet
Here's what you have to do to participate in this promotion:
- Just send an email to movieprom@terra.com with your name, age, phone number, and full mailing address from a valid email completing the following statement:
In the trailer, name one of the three baseball players mentioned Gus has scouted.
- Participants must reside in the Los Angeles area to enter to win, no transportation of any kind will be provided.
- Terra will randomly select the winners from the users that sent all the details requested above.
- You can participate until September 17th, 2012. The winner will be contacted via email. If the winner does not confirm within 24 hours then we will go to the next person and so on, so please be alert!
- No purchase necessary.
- You must be 18 years of age or older to be eligible to win.
- If you have any questions about this promotion feel free to contact us at movieprom@terra.com .
Visit WB Cine on Facebook: Facebook.com/WarnerBrosCine
Gus Lobel (Clint Eastwood) has been one of the best scouts in baseball for decades, but, despite his efforts to hide it, age is starting to catch up with him. Nevertheless, Gus—who can tell a pitch just by the crack of the bat—refuses to be benched for what may be the final innings of his career. He may not have a choice. The front office of the Atlanta Braves is starting to question his judgment, especially with the country's hottest batting phenom on deck for the draft. The one person who might be able to help is also the one person Gus would never ask: his daughter, Mickey (Amy Adams), an associate at a high-powered Atlanta law firm whose drive and ambition has put her on the fast track to becoming partner. Against her better judgment, and over Gus's objections, Mickey joins him on his latest scouting trip to North Carolina, jeopardizing her own career to save his. Forced to spend time together for the first time in years, each makes new discoveries—revealing long-held truths about their past and present that could change their future. TROUBLE WITH THE CURVE in theaters on September 21.
Visit this link for all the Terms and Conditions of this promotion