Supernatural Thriller . Before there was Amityville, there was Harrisville. "The Conjuring" tells the true story of Ed and Lorraine Warren (Patrick Wilson, Vera Farmiga), world renowned paranormal investigators, who were called to help a family terrorized by a dark presence in a secluded farmhouse. Forced to confront a powerful demonic entity, the Warrens find themselves caught in the most horrifying case of their lives.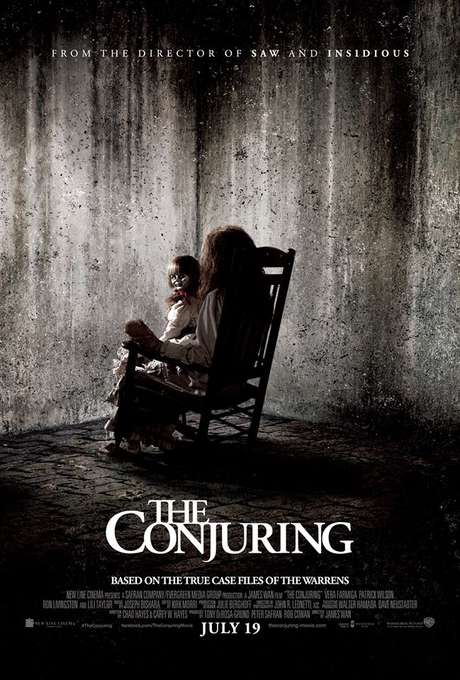 From New Line Cinema comes a feature film drawn from the case files of married demonologists Ed and Lorraine Warren. "The Conjuring" stars Academy Award® nominee Vera Farmiga ("Up in the Air," "Orphan") and Patrick Wilson ("Young Adult," "Prometheus") as the Warrens, and Ron Livingston (HBO's "Band of Brothers") and Lili Taylor ("Public Enemies") as Roger and Carolyn Perron, residents of the house.
Visit WB Cine on Facebook: Facebook.com/WarnerBrosCine
Follow us on Facebook and Twitter
Enter to win one of two pairs of passes to the Los Angeles red carpet premiere on July 15 on behalf of the film by answering the following thematic question:
Watch the trailer and tell us if the following statement is true or false about the film – Based on the true story of the Warrens.
- Just send an email, include film's title in the subject line, to movieprom@terra.com with your name, age, phone number and full mailing address from a valid email answering the question featured above.
- Participants must reside in the LA area to enter to win, no transportation of any kind will be provided.
- Terra will randomly select the winners from the users that sent all the details requested above.
- You can participate until July 14th, 2013. The winner will be contacted via email. If the winner does not confirm within 24 hours then we will go to the next person and so on, so please be alert!
- No purchase necessary.
- You must be 18 years of age or older to be eligible to win.
- If you have any questions about this promotion feel free to contact us at movieprom@terra.com