OMG! William Levy -mania has hit mainstream America. The studly Cuban actor graces this week's edition of People Magazine .
See William Levy's Hottest Pics Here!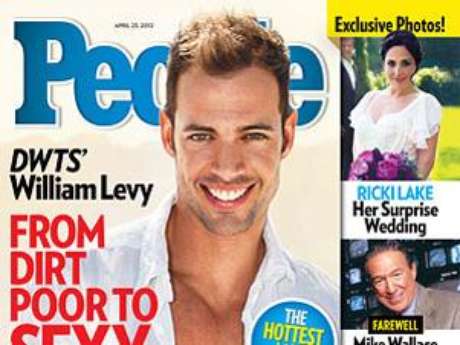 And to think he was
merely
a supporting actor on
telenovelas
that aired in the afternoons just a few years ago! In case you don't watch Spanish TV, folks, those novelas are usually the lower-rated ones and certainly aren't as popular or don't have the following of American daytime soaps.
William Levy Speaks Out About Semi-Nude Photos (VIDEO)
Anyhow, in his interview with
People
, William apparently discusses his "incredible journey" from "dirt poor to sexy star" (at least that's what it says on the cover, folks!)
According to the
mag
, a once-lean Levy emigrated to the U.S. from Cuba at the age of 15, and now spoils his children (son Christopher, 6, and daughter Kailey, 2) rotten.
"I try to give my kids everything I never had," he said. Levy added: "To come to this country and receive this kind of love from people you don't even know, it's amazing."
Scroll down to see his complete cover on People . Are you a fan of William Levy? Think he's truly as humble as he seems in this interview? Share your thoughts with us.
PEOPLE
SEE WILLIAM LEVY'S TRANSFORMATION THROUGHOUT THE YEARS!
Terra USA/Dennis Pastorizo