Telemundo did the announce!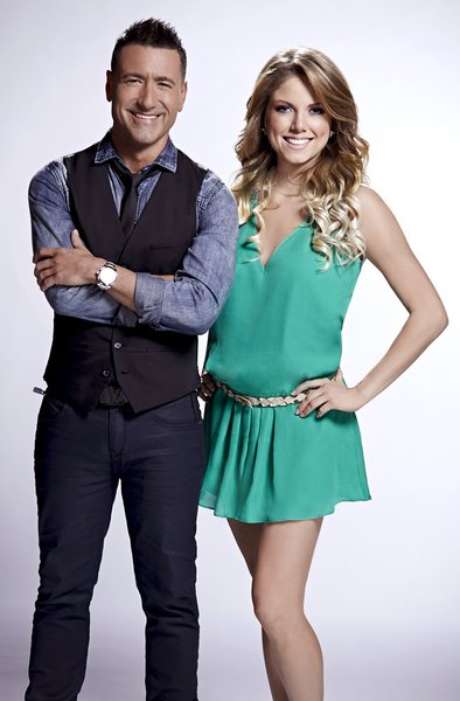 The premiere of "Suelta La Sopa," a daily entertainment show is coming to the network's screens starting Monday, October 28 at 2pm/1c. Hosts Jorge Bernal and Hannaley Suarez will bring the latest in show business, celebrity news on and off the screen, and segments that reveal intimate secrets about top stars from their dressing rooms and homes. The show features a team of correspondents from across the United States and Mexico in charge to obtain up-to-the-minute information 24/7, following the protagonists of stories and hot daily topics and developments.
"Suelta La Sopa" is co-hosted by Jorge Bernal, one of the best-known figures in entertainment on U.S. Hispanic television. Bernal has charmed audiences and celebrities with special reports and exclusives on "Al Rojo Vivo con Maria Celeste" and his role as co-host of the highly rated musical competition "La Voz Kids." Bernal has interviewed many of the industry's biggest stars, including Ricky Martin, Pitbull, Gerardo Ortiz, Jennifer López, Eva Longoria and Jenni Rivera. He has served as host for a number of Telemundo specials, among them "Alfombra Azul de los Premios Tu Mundo," Alfombra de los "Premios Billboard a la Música Latina" and "Camino a la Corona."
Bernal is joined by the lovely Hannaley Suarez, a familiar face on Telemundo after her appearances in the original productions "Marido en Alquiler" and "Corazón Valiente." The Mexican actress has played leading roles in productions in her native country and the United States, including "Puerto Muerto," "Corazón Apasionado," "La Rosa de Guadalupe" and the TV series "Vecinos." Her charisma and youthful persona make her especially well suited to the role of host.