Movie studios have been searching for the next big thing at the Sundance Film Festival after the critical and commercial success of indie films such as "Beasts of the Southern Wild" with a slew of business deals being made during the festival.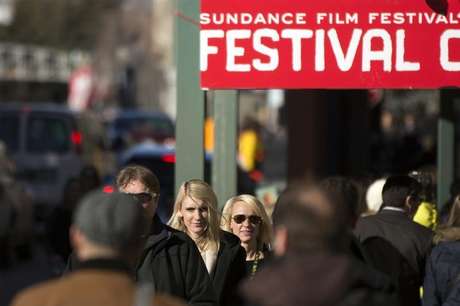 The biggest purchase came midway through the 10-day event when Fox Searchlight paid about $10 million for quirky coming-of-age comedy "The Way, Way Back", starring Steve Carell and Toni Collette, according to sources close to the deal.
"The Way, Way Back" is the directorial debut of Oscar-winning screenwriters Nat Faxon and Jim Rash, who penned last year's hit "The Descendants".
While eight-figure deals are rare at Sundance, Fox Searchlight, a division of 20th Century Fox, a unit of News Corp, is a regular big spender at the festival.
The studio dropped more than $10 million in 2006 for "Little Miss Sunshine", another comedy starring Carell and Collette. The film grossed more than $60 million at the U.S. box office.
After a quiet acquisition year at the 2012 Sundance festival, RADiUS-TWC, the boutique multi-platform division of The Weinstein Company, snapped up five films.
The company, headed by former Magnolia Pictures executives Tom Quinn and Jason Janego, acquired the rights for music documentary "Twenty Feet From Stardom", about the journey of back-up singers.
Quinn described the film as "amazing and exceptional."
RADiUS also picked up distribution rights for documentaries "Cutie and the Boxer", which won best director for Zachary Heinzerling at Saturday's Sundance Film Festival Awards, and "Inequality for All".
The company also snapped up drama films "Concussion", which follows the mid-life crisis of a wealthy lesbian, and "Lovelace", based on the life of "Deep Throat" porn star Linda Lovelace.
Quinn said he and his fellow executives, including Harvey Weinstein, bought the film in the lobby of the theater after the film premiered on Tuesday. "Lovelace" sold for slightly more than $3 million.
Parent company Weinstein Co acquired distribution rights for drama film "Fruitvale", starring Octavia Spencer and Michael B. Jordan. The film is based on the true story of Oakland native Oscar Grant's last day before he was shot and killed by police on New Year's Eve.
Directed by first-time filmmaker Ryan Coogler, 26, the film was the big winner at Saturday's Sundance Film Festival awards, landing both the grand jury and audience prizes in the U.S. drama category.
"I was completely amazed by this incredible film. This earth-shattering story is one that needs to be told," Weinstein said in a statement.
SEX AND THE BEAT GENERATION AMONG BIG SELLERS
A big theme running through the Sundance offerings this year is the frank depiction of intimate relationships and sexuality.
"The festival was choreographed in a way that I've had a cumulatively profound experience here, watching films from 'Don Jon's Addiction' to 'Before Midnight'. These are films that are exploring human interaction on a very concrete level," Quinn said.
"Don Jon's Addiction", the directorial debut from actor Joseph Gordon-Levitt, is a raunchy comedy of a young man struggling to overcome his porn addiction to form a real relationship.
The film was picked up by Relativity Media for $4 million for U.S. distribution rights, according to sources. Relativity purchased the 2010 hit Sundance documentary "Catfish", which has spawned a successful MTV television series.
Also popular among buyers was "Kill Your Darlings", a drama starring Daniel Radcliffe about the origins of the Beat Generation poets and the sexual coming-of-age of Allen Ginsberg, tied in with a scandalous murder.
Sony Pictures Classics partner Tom Bernard said the film was "surprising," and not just another Beat generation movie.
"It's a true story, the actors are great, I think the story looks a little more timeless than a period piece," Bernard told Reuters.
Sony Pictures Classics, a division of Sony Corp, snapped up the title, along with comedy "Austenland" and romance "Before Midnight", the third installment of Richard Linklater's popular film series starring Julie Delpy and Ethan Hawke.
(Reporting by Piya Sinha-Roy and Sharon Swart; editing by Patricia Reaney and Richard Chang)
Reuters - Reuters content is the intellectual property of Thomson Reuters or its third party content providers. Any copying, republication or redistribution of Reuters content, including by framing or similar means, is expressly prohibited without the prior written consent of Thomson Reuters. All rights reserved.