OMG! Sofia Vergara 's jingle bells were left hanging this New Year's eve.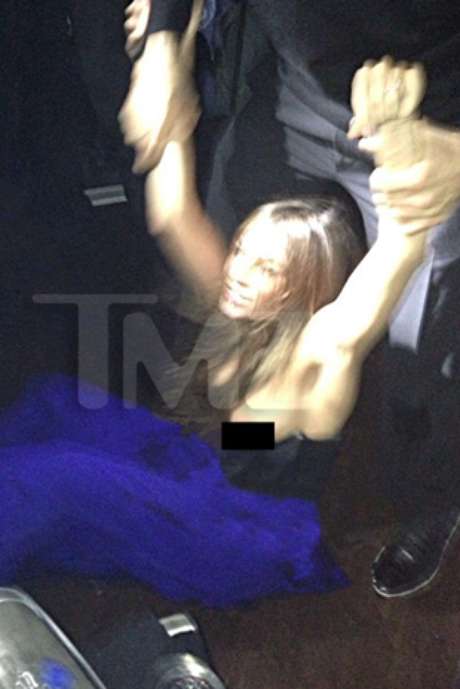 In case ya'll haven't heard about it, she and fiancé Nick Loeb were reportedly involved in a scuffle at Miami nightclub Story.
Apparently Sofia-who tried to break up the fight-fell on the floor and her breast flopped out! TMZ.com published the scandalicious (and kinda funny) pic, today.
While she wasn't hurt, Nick was reportedly bruised while dealing with security.
Think this very public fight is the beginning of the end for Vergara and Loeb? Tell us, below and click here for more from TMZ …