Simon Cowell called in to On Air With Ryan Seacrest this morning to talk about The X Factor , and while doing so, he confirmed In Touch's recent report that Lamar Odom has yet to visit his wife Khloé Kardashian on set.

"Which one is she?" Simon asked when Ryan questioned him about whether or not Lamar has been to the show. After the radio host explained that Lamar is co-host Khloé's husband, Simon laughed it off.

"Well, there's so many," he said of the Kardashian clan. "Then the answer to that question is no, Lamar hasn't. I know exactly who he is."

But only three weeks ago, In Touch caught up with Lamar , who admitted he had plans to visit Khloé at work, even though he had yet to do so at the time.

"I haven't [visited] because of my schedule with basketball and the games and things, but…um, I will yeah," Lamar confessed.

And while tonight marks The X Factor's Season 2 finale— and Khloé's last night as a co-host— Lamar , who's hard to miss at 6'10", has yet to be seen.

Khloé and Lamar's marriage has been on the rocks lately, with the Clippers forward even caught partying into the wee hours of the morning… with mystery women and without his wedding ring.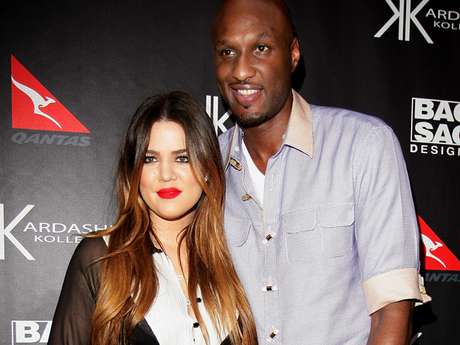 Exclusive from In Touch Weekly - All rights reserved.