Good Morning America host, Robin Roberts, is speaking out about her battle with myelodysplastic syndrome, or MDS. Also known as preleukemia, MDS is a type of bone marrow disease, according to the American Cancer Society.
December 2011: Giuliana Rancic To Have Double Mastectomy

Roberts, who will undergo chemotherapy before getting a bone marrow transplant, said she felt grateful to her sister, who just happens to be her donor.

"Bone marrow donors are scarce and particularly for African-American women...I am very fortunate to have a sister who is an excellent match, and this greatly improves my chances for a cure," Robin wrote on Monday .

According to CNN.com , more than 10,000 people in the U.S. are diagnosed with blood-related disorders yearly. Only 66% of African-Americans and other minorities, however, are able to find a match on the national registry, versus 93% for Caucasians, reports the site.

Just five years ago, the GMA host beat breast cancer . What do you think about Ms. Roberts' diagnosis? Send her your well wishes, below...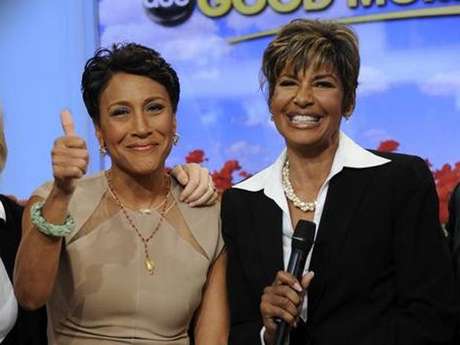 Terra USA/Dennis Pastorizo