OMG! Seems like Rihanna burned those Thanksgiving day calories with a special someone, if you know what I mean.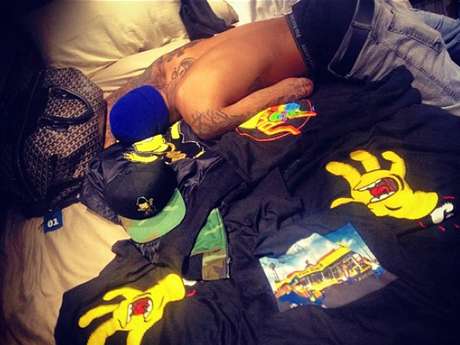 Apparently RiRi has reunited with Chris Brown and proof of that were her online posts, this weekend.
The 24-year-old singer tweeted a picture of a shirtless man this November 24 th and from the looks of his tattoos, it's Chris Brown.
Why the doubt? Turns out the man is laying face down in the photo which had the caption, "Dis nigga.......#BartObsessed."
Rihanna reportedly flew to Berlin, Germany, last week, where Brown was on tour. On her way there she posted: "All alone in my big ole jet!!! See u soon lover."
What do you think about this alleged reunion? Think it's toxic? Share your opinions, below…