Alexis from reggaeton duo, Alexis & Fido , has been hospitalized, reports Puerto Rico's PrimeraHora.com .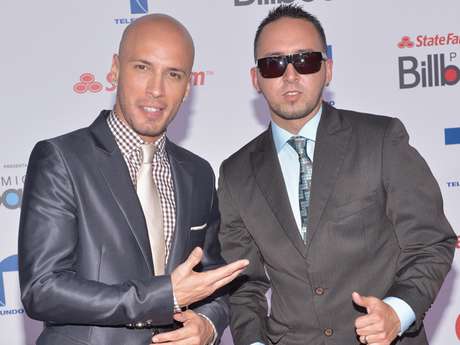 According to the site, Alexis, is suffering from facial paralysis and had to get 9 stitches to the face, after falling to the floor, this morning.
The singer's mother, Maura Colon , told the site that her son suffered two convulsions and is currently hooked up to a device which monitors his heart rate.
Apparently Alexis woke up early, this morning, to make coffee for his wife, host Gredmarie Colon , before leaving for a business trip. Alexis told his wife he wasn't feeling well and that's when he began convulsing and fell.
"He'd fainted before but blamed it on physical exhaustion," said Maura, who revealed her son left a recording studio late last night.
He is currently being treated by a cardiologist and neurologist.
What do you think about Alexis's accident? Share your opinions and well wishes for him, below…