NeNe Leakes is giving her marriage another shot!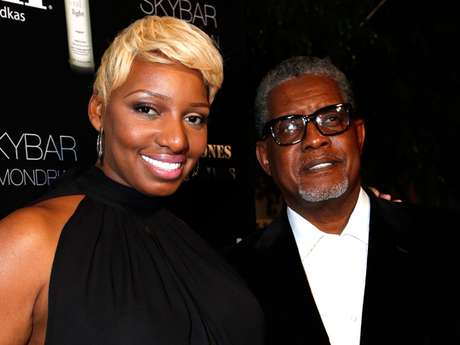 The Real Housewives of Atlanta star confirmed on Late Night With Jimmy Fallon last night, Jan. 3, that she is engaged to ex-husband Gregg Leakes .
On New Year's Eve, NeNe tweeted a series of romantic photos, which Jimmy held up while interviewing her.
"So, are you engaged? Can you say anything?" the host asked, to which The New Normal actress replied, "Well, a little after midnight, I was asked this beautiful question: 'Will you marry me – again?'" – and as you can imagine, her answer was yes!
After sharing the snapshots with her 964,000 followers on Dec. 31, NeNe cryptically tweeted "My answer was" and "Yes."
In December, Life & Style chatted with the 45-year-old, who had nothing but sweet things to say about Gregg.
"I never really wanted to divorce him. We just go everyday, one day at a time," she told Life & Style , adding, "There was a time where we weren't friends, thank God that's over. I really feel we're soul mates."
The pair, who met in 1996, divorced in 2011 after 13 years of marriage. They share one son, Brentt, 13. NeNe also has son, Bryson, from a previous relationship.
It's been no secret that Gregg has been trying to woo his ex back.
In the first episode of the current season of RHOA , NeNe said, "We always had a great relationship, and it was very difficult during the time that we weren't together. So I'm open to it. But Gregg's got to prove himself."
And Gregg felt the same way. "Fifteen years… We can't just toss it. We still care about each other."
Congratulations to the happy couple! Are you excited to see them back together? Let us know how you feel in comments!
See NeNe confirm the news to Jimmy below:
Real Housewives of Miami show lotta boobs & legs in reunion!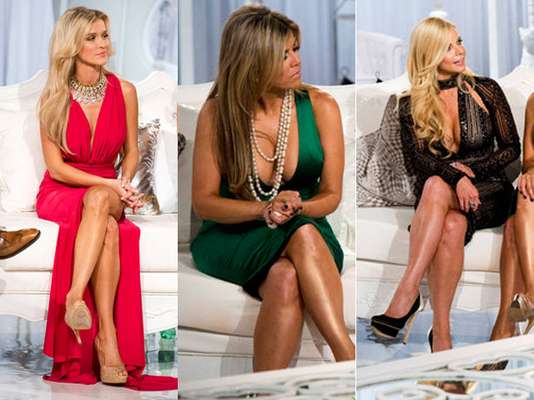 Exclusive from Life & Style Magazine - All rights reserved.