Is Kenya Moore from The Real Housewives of Atlanta lying to viewers? Turns out Moore's boyfriend (or supposed beau), Walter Jackson , is now claiming their relationship is fake.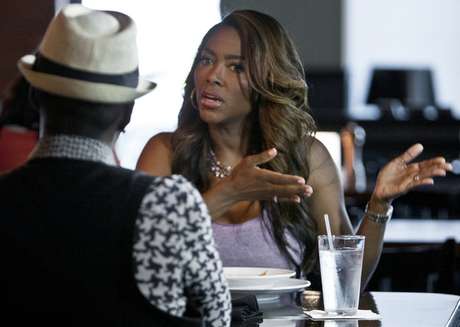 Jackson appeared on V-103 FM radio's Frank and Wanda Morning Show , saying their romance is only for the cameras! Apparently Kenya asked him to play her beau so she could have a romantic storyline and show producers didn't even know about it.
Walter did say, however, that he and Kenya dated 3 years ago.
Click "play" on the below videos to listen to Walter's statements and find out whether he's gay or not! What do you think about this alleged sham? Share your opinions with us, as well….