Government officials from Nuevo Leon, Mexico confirm that two police officers were arrested after allegedly stealing belongings from Jenni Rivera and the 6 victims on board the plane that crashed in Iturbide, this Sunday.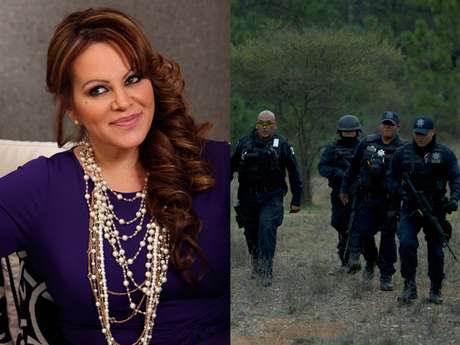 Officials began investigating the police officers, who were at the scene of the accident, after information about it was leaked online.
Luis Antonio Ávila Moreno , 23, from Monterrey, Nuevo Leon and Mario Alberto García Pacheco , 24, from Poza Rica, Veracruz, were taken into custody. According to reports, various objects from the accident scene- including a Blackberry full of images from the site- were found at these police officers' dorm rooms.
Prevén cremar el viernes los restos de Jenni Rivera

Jenni Rivera escribía un libro sobre su 'Vida Loca'

Papá de Jenni Rivera planea hacerle un homenaje en México

Jenni Rivera's mom: I hold no grudge against Esteban Loaiza

Officials did not release further information about the belongings or confirm whether they belonged to "La Diva de la Banda." They did, however, disclaim rumors that a piece of luggage full of cash was found at the scene and stolen by the police officers or local residents.
The scene of the accident is currently being protected by officials to avoid further evidence from being stolen that would help them identify the cause of the crash.
No word yet on what charges the two suspects may face.
Jenni Rivera son says mom's alive; threatens to kill person