A new sneak peek of Man of Stee l has been released. The flick, which stars hunky Henry Cavill , shows a darker side of Superman . His muscular chest is even scene on fire at one point!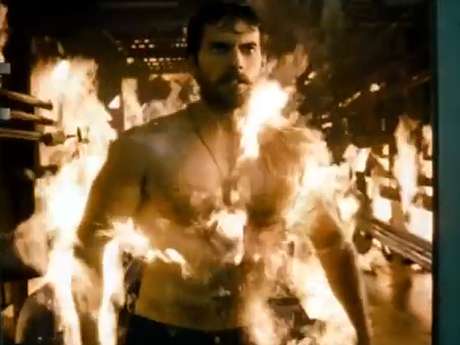 We even see Clark Kent with a beard for the first time (correct us if we're wrong).
According to reports, Warner Bros. hopes to use this as a launching pad for The Justice League , similar to what Disney/Marvel has done with its group of superheroes and The Avengers .
Click "play," below to watch the latest trailer of Man of Steel and tell us what you think about it as well.