Megan Fox proves she's still got it! The bombshell actress returns to the small screen on her husband Brian Austin Green 's new TBS series, Wedding Band .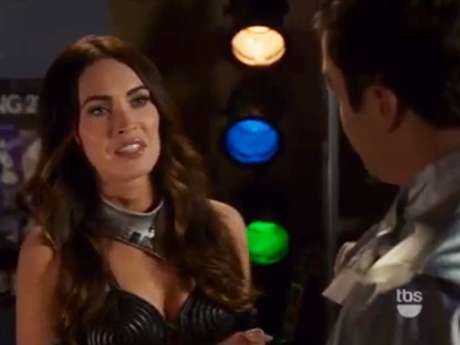 In the episode, which airs November 17 th , the 25-year-old plays an actress named "Alexa" who stars in a hit sci-fi series.
"Alexa" and "Tommy" (Brian Austin Green) meet after his band books a gig at Comic-Con.
Click "play," below, to watch their dorky encounter and tell us whether you think Megan still looks hot!
Megan Fox bares skin for Sharper Image campaign