Matthew McConaughey and Camila Alves had some true fireworks yesterday for the 4th of July. The actor announced on Twitter that he and his wife are expecting their third child.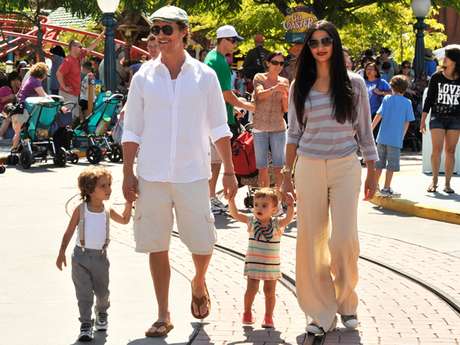 Could this be Magic Mike's doing? Maybe all that "method acting" had Matthew practicing his stripper moves, but we all know how baby making works.
This is the message that Matthew posted:
happy birthday America, more good news, Camila and I are expecting our 3rd child, God bless, just keep livin

— Matthew McConaughey (@McConaughey) July 4, 2012
The baby on the way will have an older brother, Levi, who is 3, and an older sister, Vida, who is 2.
Congratulations to the newlywed couple!