First of all, WHAT in the world was Lindsay Lohan wearing on The Tonight Show with Jay Leno ? The dress looked like it was about to fall off her body!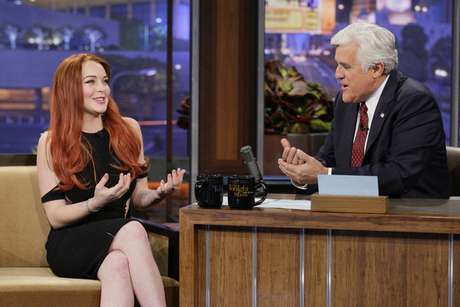 During last night's appearance, Lohan was asked about canceling on Barbara Walters and her newfound half-sister.
"The timing wasn't right," said Lindsay about snubbing Barbara.
To see what other scandalicious statements she made, click "play," on the video below…