Life & Style has learned that Kourtney Kardashian has reached her goal of being bikini ready by New Year's and has dropped the baby weight from giving birth to Penelope, her second child with Scott Disick on July 8 .

"Kourtney is wearing sample sizes again, so she's a size 2," a friend tells Life & Style. "Her figure is amazing!"

Since September, Kourt's been jogging and doing lunges on the Miami Beach sand and she's joined sister Kim in intense two-hour Tracy Anderson Method workouts, which keep muscles long, not bulky.

This time around, Kourtney, 33, took it slow, exercising and cutting calories in moderation — even if that meant not fitting back into her skinny clothes at Hollywood's typical warp speed. "I gained nearly 45 pounds," she says of her pregnancy with Penelope. "And I'm 5 feet tall, so that's a lot!"

Kourtney has also followed a healthy lowcal eating plan, sticking to unprocessed foods and lots of salad. When she was breastfeeding Mason, Kourtney says: "I craved sweets, so I ate a box of Nilla Wafers a day. But I haven't done that this time."

Now a svelte size 2, "Kourtney really has no fat on her body," the friend tells Life & Style. "She looks great!"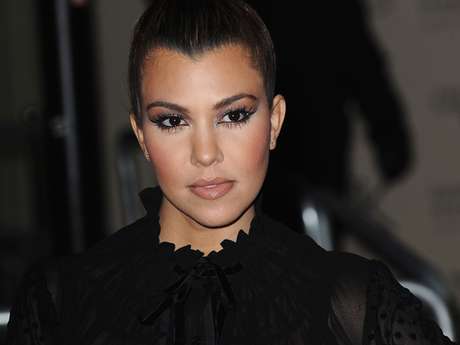 Exclusive from Life & Style Magazine - All rights reserved.