Even in sweats, Kim Kardashian knows how to rock an outfit.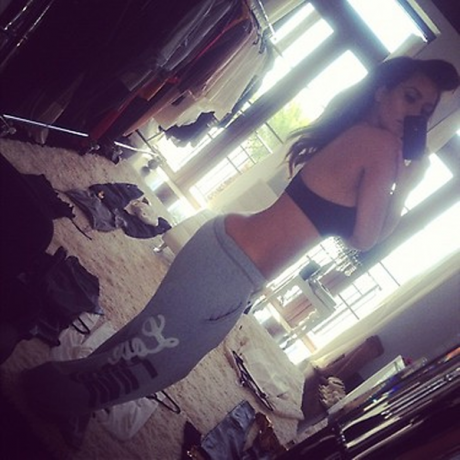 Though the star did not get engaged to beau Kanye West after he surprised her with a trip to Italy for her 32 nd birthday over the weekend, Kim had something else to show off instead of a ring — her curves and very flat tummy!
"I just wanna chill in my sweats all day!" the reality start tweeted along with the ab-tastic shot earlier today.
And who can blame her? After enjoying a weekend in Italy, flying to NYC on Oct. 22, then returning to Miami, this busy lady deserves a day off.
Kim may not have a rock on her finger from Kanye just yet, but friends close to the star believe it will happen, perhaps sooner than later.
"It would be great [if Kim and Kanye get married]!" Jonathan Cheban recently told Life & Style . "She needs to get divorced first, though. When that guy [Kris Humphries] is done playing games, I guess she'll get engaged."
Paparazzi Prowl: Kim Kardashian butt exposed in sheer skirt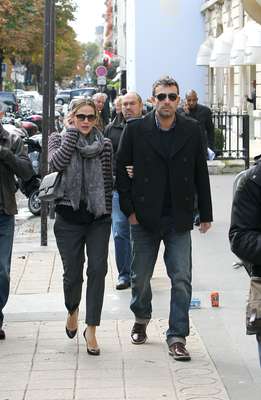 Exclusive from Life & Style Magazine - All rights reserved.