One of Kate Middleton 's nurses who was pranked by two Australian radio hosts earlier this week-claiming they were Queen Elizabeth and Prince Charles - was found dead at her London home, today.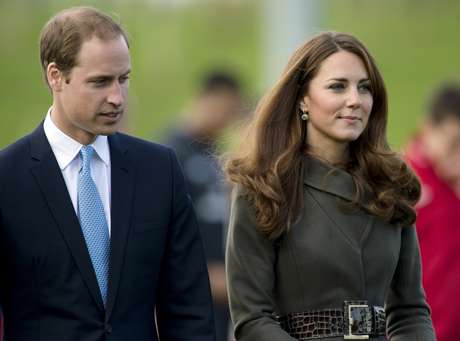 According to reports, ambulances arrived at Jacintha Saldanha 's home after receiving an emergency call. Paramedics were unable to revive her and she was pronounced dead at the scene.
Officers are investigating the cause of death, calling it 'unexplained.' One source, however, told the U.K.'s Daily Mail that Saldanha may have committed suicide.
Saldanha, a mother of two, was actually working the switchboard at Edward VII hospital on Wednesday morning when she transferred the prank call to Middleton's ward. Another nurse then told the DJs that the Duchess of Cambridge was getting 'freshened up.'
A Palace spokesperson said Prince William and the Duchess of Cambridge were 'deeply saddened' by the news and did not complain about the prank call.
The hospital's Chief Executive, John Lofthouse said, 'Our thoughts and deepest sympathies at this time are with her family and friends. Everyone is shocked by the loss of a much loved and valued colleague.'
Radio DJs, Mel Greig and Michael Christian , from 2DayFM, received so much backlash following the prank that they have since deleted their Twitter accounts.
What do you think about this incident? Could this prank call have resulted in Saldanha's death? Click "play," below to listen to the prank call and share your opinions, as well….