On-again, off-again lovebirds, Justin Bieber and Selena Gomez , were spotted together after last night's American Music Awards .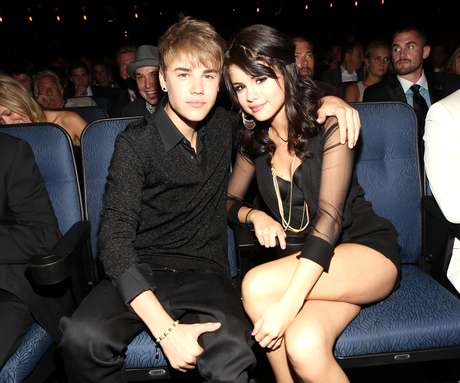 Cameras captured the two holding hands as they entered Bootsy Bellows nightclub in West Hollywood, California for an AMA after party (see video, below) , reports TMZ .
Sources also say Selena was hidden inside Justin's AMA trailer for at LEAST an hour.
"Selena didn't walk the carpet or arrive at the venue with Justin….but after the show I saw Justin's mom, Pattie, come out of his trailer. About five minutes later, Selena walked out," an insider told Life & Style magazine.
The spywitness added: "Selena looked like she didn't want to be bothered and went to leave while Justin followed behind her… They did not talk to each other when they all left."
Sources say the two then entered an elevator holding hands and got onto the same bus (I'm assuming they hit West Hollywood, afterwards?).
Click "play," below, to see video of Jelena in West Hollywood, last night, and tell us what do you think about Jelena's relationship? Tell us, below…