Jenni Rivera , the Mexican superstar killed in a weekend plane crash, has made her final journey home.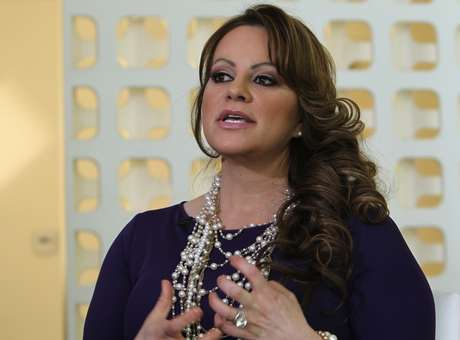 Three brothers of Rivera, a Southern California native, accompanied her remains on a Thursday night flight from Mexico to the Long Beach airport.
Escorted by police, her casket was then driven to a Long Beach mortuary, where dozens of fans waited.
Other fans gathered outside her mother's home in nearby Lakewood, where well-wishers have left a memorial of balloons, candles and flowers.
Restos de Jenni Rivera llegan a LA para ser sepultados

Lupillo Rivera coloca cruz en sitio de avionazo de Jenni

Relacionan muerte de Jenni Rivera con Cartel de los Zetas

Jenni Rivera 'didn't want to be cremated'; body taken to LA
Rivera, 43, was perhaps the most successful female singer in grupero, a male-dominated Mexico regional style, and had branched out into acting and reality television. Known as the "Diva del la Banda," she sold 15 million records and was loved on both sides of the border for her down-to-earth style and songs about heartbreak and overcoming pain.
She and six other people were killed Sunday evening when a plane she was traveling in nose-dived from 28,000 feet to the ground while flying from Monterrey in northern Mexico to the central city of Toluca.
The cause of the crash remains under investigation.
Results of DNA tests were pending, but her family conceded Thursday that she was dead.
"We have received 100 percent confirmation that my sister Jenni is gone to be with the Lord," a brother, Pedro Rivera Jr., said during a news conference at the Lakewood home. "She is in the presence of God now. They did show pictures to my brothers of the body; it is not the full body."
Jenni Rivera's family speaks to press outside their CA home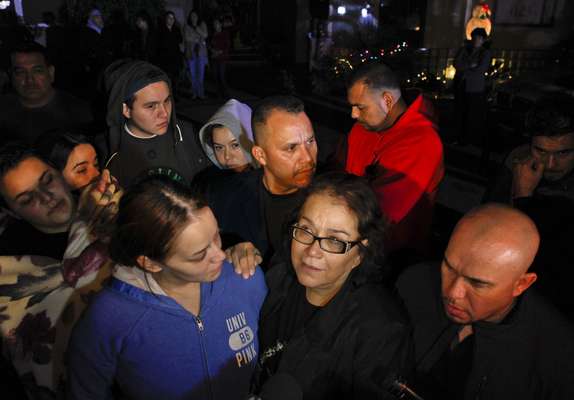 AP - The Associated Press. All rights reserved. This material may not be published, broadcast, rewritten or redistributed.