Jenni Rivera 's mother and brother, Rosa Saavedra and Pedro Rivera, Jr. , respectively, spoke to Univision's Despierta America , this morning.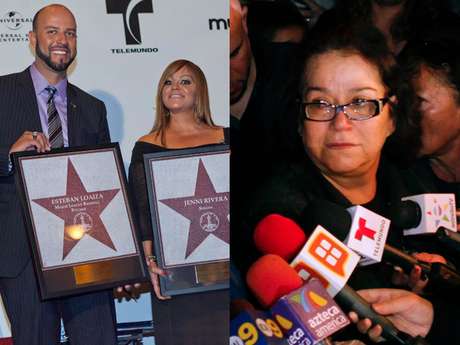 During a live interview outside their Lakewood, California home, Rosa was asked whether she'd spoken to Jenni's widower, Esteban Loaiza .
"I think he did call but my phone has been disconnected, but I want to tell Esteban that I hold no grudge against him. I know the love he has for my daughter and well things happen, you know, but in my heart there is forgiveness, in my heart there is love for you," responded Saavedra while tearing up. Her statements may come as a surprise to some, as Jenni was set to divorce Esteban.
Jenni Rivera pensaba comprar jet en el que murió

Papás de Jenni Rivera se someten a una prueba de ADN

Jenni Rivera, el soundtrack de su vida

Jenni Rivera's daughter, Chiquis: 'I miss you...love you'
She also revealed she hasn't spoken to the relatives of the other persons on board the fatal flight that took place this past Sunday. "Unfortunately, I don't have their contact information or their telephone numbers," said Rosa.
Jenni's mother also thanked fans for their support. Pedro said that once remains are brought to California, the family plans to do a public funeral service so that fans can pay their respects to Jenni.
What do you think about Rosa's statements? Think she's being honest? Share your opinions, below….
Jenni Rivera's family speaks to press outside their CA home