Lupillo Rivera arrived today (Tuesday, December 11, 2012) in Monterrey, Mexico to identify the remains of his sister, Jenni Rivera .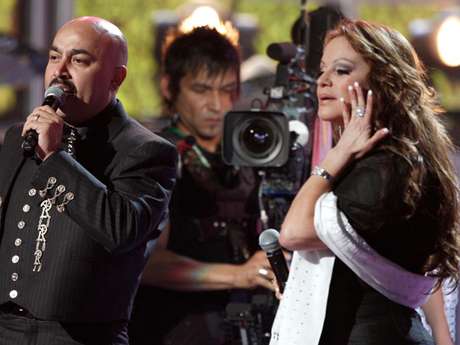 Jenni's brother, known as el 'Toro del Corrido,' was promptly transported to the Universitario Hospital's medical forensics department.
Jenni Rivera body remains found; transported to Monterrey

Nota: Filtran video que muestra supuestos restos de Jenni Rivera

Lupillo Rivera: "Amá, voy a llevarte a tu hija a casa"

Gruperos que murieron envueltos en el escándalo
Upon arriving at the hospital, Lupillo refused to speak with press there who reportedly insisted that he lower the window of his vehicle to give a statement.
Rivera, as well as relatives of the other persons on board Sunday's tragic flight, will reportedly be taking DNA tests to verify the identity of the remains found at the accident scene.
Once Jenni's body is identified, the rest of her family will reportedly fly to Monterrey to transport her body to the U.S.
Jenni Rivera son says mom's alive; threatens to kill person