Family members of the other passengers on board the tragic flight in which singer Jenni Rivera was traveling this Sunday, have already arrived in Monterrey, Mexico.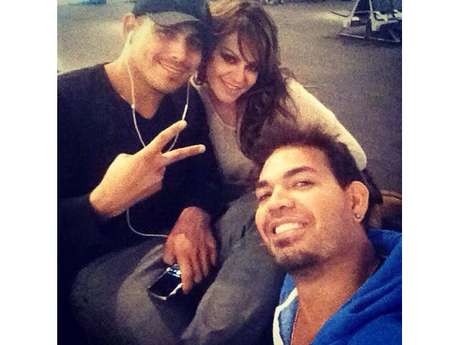 Virginia Aguilar , mother of Jenni's makeup artist, Jacob Llenares , was one of the first to arrive at Universitario Hospital.
Aguilar says she spoke to her son before the trip.
Jenni Rivera's brother, Lupillo, in Monterrey; avoids press

Edward James Olmos compara a Jenni Rivera con Streisand, Garland y Sinatra

Jenni Rivera: The best of the diva on stage

Lupillo Rivera: "Amá, voy a llevarte a tu hija a casa"

'We were talking on the phone, he told me that he was going to spend Christmas with me…we just want him to rest now,' Aguilar reportedly told press on site.
Jacob's mother, a housewife, said she'd come all the way from Villas de Guadalupe, Jalisco, to identify her son's body. Apparently authorities told Aguilar they'd help her transport Jacob's body back to his homeland.
'He'd been working for about 20 years with Jenni Rivera,' Virginia finalized.
Jenni Rivera son says mom's alive; threatens to kill person