Seems like there may be a dark side to Sofia Vergara 's fiancé, Nick Loeb. Insiders tell the National Enquirer that Loeb went behind Verger's back, firing several of the star's staff members and pressuring her into making questionable investments and keeping her away from friends.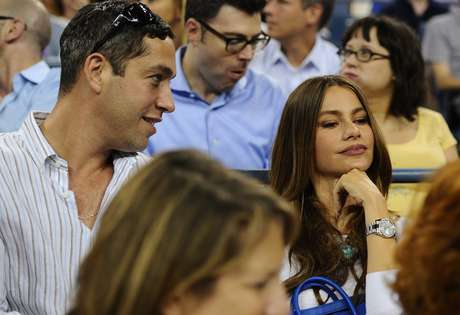 According to a source: "He fired Sofia's beloved maid a few weeks ago…He warned Sofia's handlers that her manager is on the chopping block too, because Nick wants to push her more into movies and away from TV."
The spywitness adds: "He's treating Sofia more like a bank cash machine than a bride-to-be. And Sofia is such a loving, trusting woman that she would never suspect that Nick is using her for her fortune."
"Some of Sofia's friends think she's about to make the biggest mis­take of her life….But Nick has some sick, weird power over her… Nick's a very controlling guy," the source claims.
Nick, who is the son of an ex-U.S. Ambassador and a banking heir, is worth a reported $15 million. Sofia on the other hand made a whopping $19 million last year, reports the Enquirer. Think that's why Nick may be fetching for her millions? Tell us what you think, below….