Heidi Klum
is no stranger to showing off her
body
from her days as a Victoria's Secret Angel, but don't try and trick this supermodel into going
nude
!
In a new interview with
Ocean Drive Magazine
, the German beauty admits it's far too easy to end up naked during a photoshoot— but she's a veteran when it comes to refusal.
"When you have a good body, photographers will often be like 'Yeah, let's take this off, and why don't we lose this too,' and you can quickly end up not wearing much clothing," the 39-year-old admits. "You have to be careful and strong at saying no, especially when you're [a] youngster and on your own. Not everyone is cool and has your best interest [at heart]."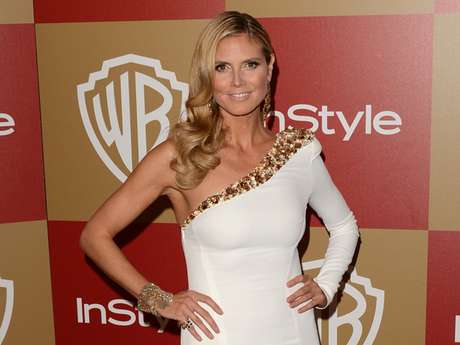 Thankfully, after years of experience, Heidi's learned how to spot the good guys. So what does she think is necessary for a productive relationship between a photographer and model?
"They need to make you comfortable and explain what they want, even if it's as simple as, 'Move this arm of this foot,' or joking to make you laugh (instead of just telling you to smile)," she admits. "They need to extract the right emotions so that it becomes real."
After two decades of a prosperous career in modeling and fashion, the mother of four is looking better than ever. With the 11th Season of Project Runway staring this month, a loving relationship with her bodyguard-turned-beau Martin Kristen and several entrepreneurial ventures underway, it's safe to say she "nailed it."
For more from Heidi, visit oceandrive.com .

Exclusive from In Touch Weekly - All rights reserved.