More photos of Gabriel Aubry 's beaten face, following his brawl with Halle Berry 's fiancé Olivier Martinez , have surfaced online.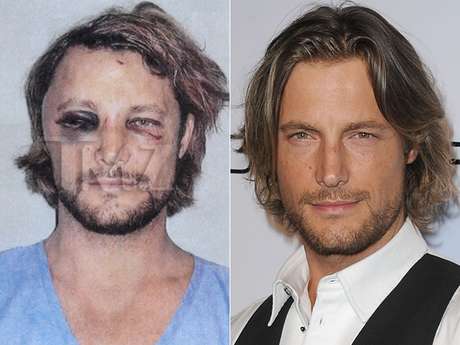 According to declarations filed by Gabriel 's lawyer, Olivier threatened to "beat the s#$t out" of the model while they were attending little Nahla's school play on the day before Thanksgiving.
On Thanksgiving day, Olivier allegedly knocked Gabriel to the ground on Halle's driveway, slammed his head on concrete and screamed that Gabriel cost him $3 million. Apparently that's how much the couple shelled out in their attempt to move Nahla to Paris.
The hunky male model also claimed Olivier told him: "We called the cops…you're going to tell them that you're the one who attacked me, or I'm going to kill you."
Gabriel reportedly attended a family court hearing today, in hopes that a judge reverts a protective order blocking him from Halle, Nahla and Olivier.
What are your thoughts on this family feud? Tell us, below…
See more pics of Gabriel's injures here!