How embarrassing! Halle Berry 's ex/baby daddy, Gabriel Aubry , was spotted out and about in L.A. this weekend, sporting a huge black eye (SEE VIDEO, BELOW) .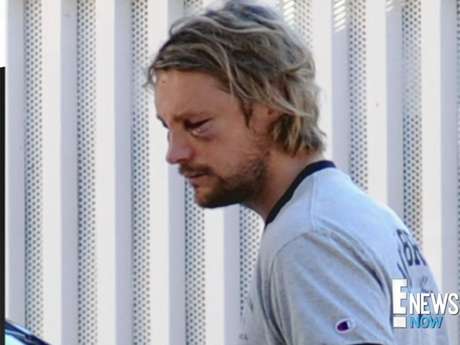 According to reports, he and Halle's fiancé, Olivier Martinez , fought at the actress' home on Thanksgiving day. Gabriel had just dropped off his and Berry's 4 ½ year old daughter, Nahla , when the men started arguing and fought.
Aubry, 36, and Martinez, 46, ended up at the hospital. Gabriel was booked for battery, a LAPD spokesperson said.
A protective order requiring Gabriel to stay at least 100 yards away from Halle, Olivier and Nahla was granted.
To see pictures of Gabriel's shiner and watch a full report on the incident, click "play" on the video, below. What do you think about this celebrity scuffle? Think it's sad and immature? Share your opinions with us…