Eva Longoria had a very wet and almost wild arrival at the Cannes Film Festival red carpet this Saturday.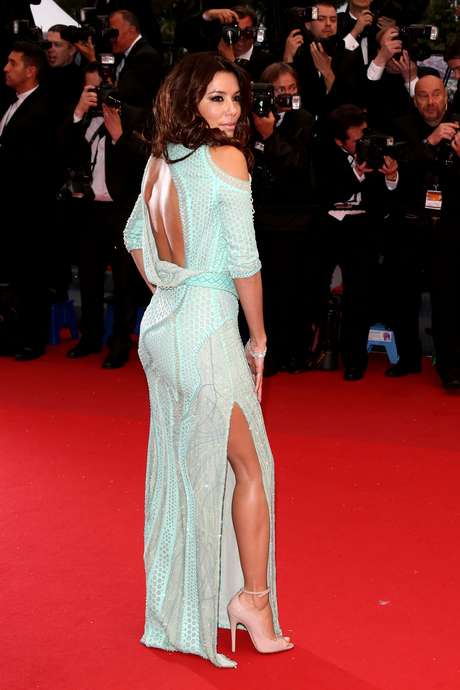 The actress wore a beautiful seafoam Dior Atelier gown with a long slit to expose some leg at the premiere of 'Jimmy P. (Psychotherapy Of A Plains Indian).' As Longoria entered, lifting her skirt to prevent it from getting ruined by the wet carpet, she hiked it up a bit more than intended almost exposed her bare unmentionables from under the luxurious dress.
Take a look at the pictures below and let us know if you see anything more than Eva's elongated defined legs.
What do you think about Eva's dress?