Esteban Loaiza spoke for the 1 st time about Jenni Rivera 's death. In an exclusive phone interview held yesterday with reporter Gustavo Adolfo Infante , Jenni's ex said he's been trying to call his mother-in-law, but that she doesn't answer her phone.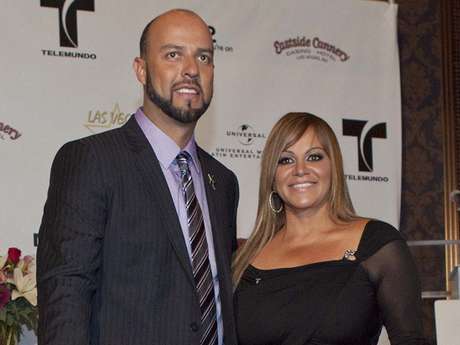 When asked about the status of their divorce, Esteban said, "That's another matter, that's another matter, what's happening right now is what's happening right now, I can't say anything about that yet…because we're going through some difficult days."
When Infante said he still couldn't believe Jenni was dead, her widower responded: "Everyone feels the same way and so do I to be honest with you. I can't say much because I want to know the truth since her brothers are over there [in Mexico], my in-laws…they won't answer my calls."
Jenni Rivera pensaba comprar jet en el que murió

Papás de Jenni Rivera se someten a una prueba de ADN

Jenni Rivera, el soundtrack de su vida

Jenni Rivera plane fell 28,000 + feet; possibly at 600+ mph
"Up to this point, I still don't want to believe this," finalized Loaiza.
This is the first and only interview Esteban has had with a journalist regarding Jenni's death. The conversation aired on today's (Wed., Dec. 12, 2012) editions of Telemundo's Un Nuevo Dia and Univision's El Gordo y la Flaca .
What do you think about Esteban's statements? Share your opinions, below…
Jenni Rivera's family speaks to press outside their CA home