Bad news for Lindsay Lohan 's father, Michael .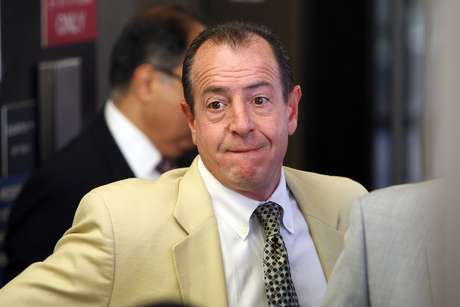 Turns out a woman named Kristi Horn has been claiming for years that Michael is the father of her 17-year-old daughter, reports TMZ .
Although Michael denied the allegations and wouldn't pay child support, he finally agreed to have a DNA test done on TV show, Trisha Goddard .
And guess what? The test came back positive!
What's worse? Apparently Michael impregnated Kristi while he was still with Dina Lohan . Do the math and you'll figure out the lovechild was born around 1995, but Michael's two youngest children with Dina, Ali and Cody , were born in 1993 and 1996 respectively.
Click "play," below to watch a sneak peek of the show which airs today and see how negatively the teenager reacts to the news.