While her Modern Family cast is closer than ever, Ariel Winter 's actual family is ripping apart at the seams.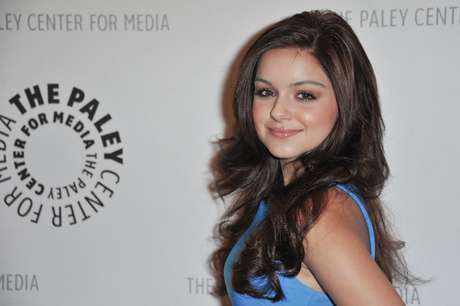 After Ariel accused her mother, Chrisoula "Chris" Workman, of being emotionally and physically abusive back in October, a judge finally awarded Ariel's sister, Shanelle Workman-Gray, 34, temporary guardianship of the 14-year-old actress.
It's now being reported that Chris tried to secretly leak nude photos of Shanelle by seeking out publicist Jonathan Hay, who turned down the request and came forward instead.
Jonathan claims he refused Chris' request due to the fact that she was clearly trying to "sell out her daughter" and because he "wanted to help Ariel." Of course, if Chris' efforts were successful, she'd have a leg up on her daughter when the final custody hearing came around on Dec. 10.
The photos in question are reportedly almost a decade old, but it's looking like nothing will stop the scorned mother from digging up the past if it means getting her daughter back.
Ariel, who plays Alex Dunphy on ABC's hit series, has remained mum about the family feud.

Exclusive from In Touch Weekly - All rights reserved.