Fresh from her drama with the New York Police Department , Amanda Bynes is back on Twitter and ready to fight.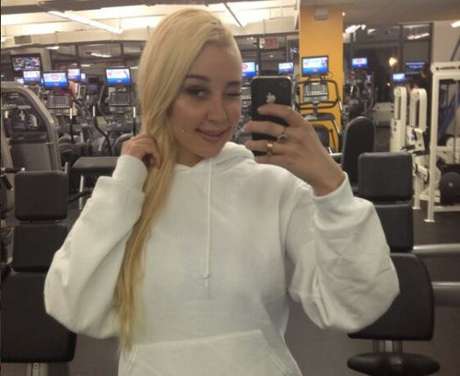 This morning, after Perez Hilton posted a story about Bynes hanging out in Buffalo, NY, Amanda unleashed the fury of a thousand suns on the gossip monger. "No one wants to s--k your d--k!," she tweeted at Perez. "Stop living! Kill yourself! I look sooooo much better than the girl you hired to look like an awful cheeky version of me!....I just say keep living in your shitty existence leaching off of stars who you look, sound, and act nothing like!"
The actress has been retweeting supportive messages and shooting down tweeters who do otherwise with lengthy and insulting posts since her court visit. It began with a threat to sue TMZ for faking a photo of an alleged smashed bong outside her apartment. "I'm suing Tmz for staging fake bong photos," she posted. "It's not even a bong! The photo shows it's clearly a clear and blue stained glass Ciroc bottle from some random street. You can't create fake evidence long they released me after they searched my apartment and the street and found no proof of drug use or drug paraphanilia inside or outside my apartment."
Yesterday, 27-year-old Bynes called model Chrissy Teigen , who is the same age, an "old and ugly model." The Sports Ilustrated swimsuit beauty infuriated the "What I Like About You" actress by tweeting: "The fact that Amanda Bynes has any 'support' to retweet is really unsettling. Support people with mental illness, yes. But don't condone/enable scary and poor behavior." After Bynes tantrum, Teigen refused to engage in all Amanda's bullying. "Nope. Not going to indulge. Wish the best for her, truly." She added, "I never ask anything of you guys but please. I don't need defending and please stop writing her. It's not funny, it's sad."
The saga continues!
What do you think about Amanda Bynes defending herself on Twitter?